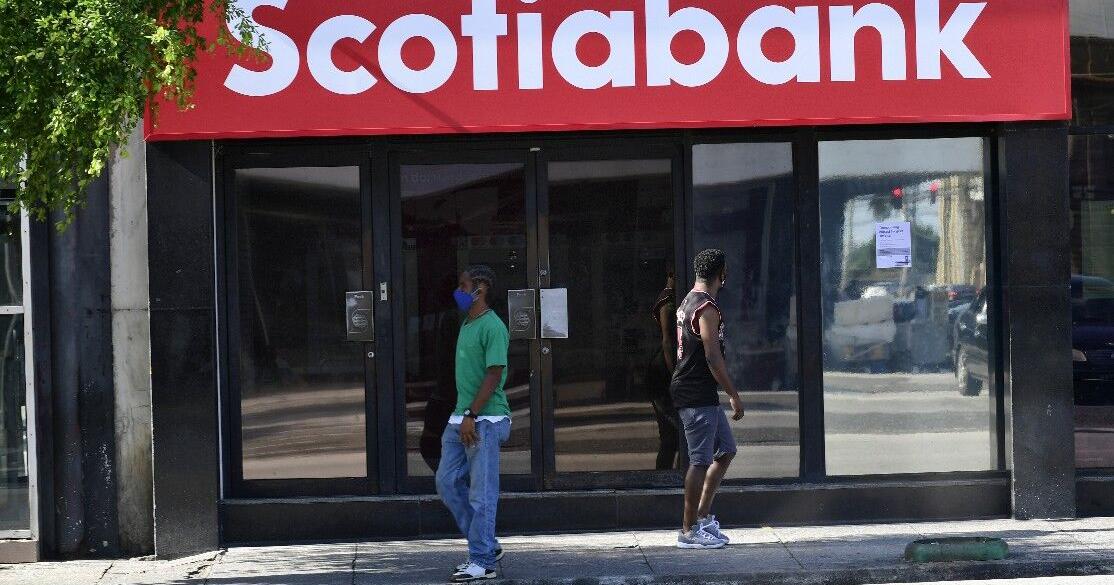 Scotia's net income stands at $521 million | Local company
Due to increased core banking activity with the lifting of Covid restrictions, Scotiabank Trinidad and Tobago Ltd (the Group) recorded an after-tax profit of $521 million for the nine-month period ending. ended on July 31, 2022.
This represents an increase of $59 million or 13% over the same period last year.
In a press release yesterday, the bank said after-tax profit for the quarter was $164 million, up $7 million or 5% from the quarter ending July 31, 2021.
The bank said improved profitability led to an increase in return on equity from 14.5% in 2021 to 16.2% in 2022 and an increase in return on assets from 2.3% in 2021 to 2 .8% in 2022.
Commenting on the results, Chief Executive Gayle Pazos said the bank continues to see a steady increase in lending to customers, recording an increase of $1.3 billion or 8% over the past nine months and driving total growth in assets by 6% compared to the same period in 2021.
"Of that $1.3 billion, consumer lending represents $818 million, our best performance since 2016. We continue to make our products and services more accessible and convenient for all of our customers. This quarter, we launched a "Basic Access" deposit account to support our self-employed and micro-enterprise customers.
"Scotia Insurance has also launched a range of new products — Scotia Elevate, Scotia Platinum and Scotia Legacy. These additions to our product offerings will provide enhanced functionality to our customers while expanding their deposit capabilities, insurance protection and retirement options," said Pazos.
She noted that the bank's credit quality had improved, with the ratio of non-performing loans as a percentage of gross loans falling from 2.3% in 2021 to 1.9% in 2022.
"We continue to see a recovery in economic activity, driven by increased consumer demand and increased business activity. Investment securities and treasury bills were $7.2 billion as of July 31, an increase of $127 million over the prior year.We have recently begun to see an increase in the USD interest rate environment as the US Federal Reserve seeks to combat rising USD rates. inflation. We will continue to monitor this for other opportunities to maximize our return on our investment portfolio while maintaining sufficient liquidity to meet our funding needs," Pazos added.
Customer deposits increase by $1.4 billion
The bank's total liabilities, however, increased by $1.6 billion to $24.3 billion or 7% from a year ago.
Pazos said the increase was due to an increase in customer deposits of $1.4 billion or 7% to $21.5 billion and an increase in policyholder funds of $104 million or 6%. .
She pointed out that in the last year alone, digital transactions grew by one million or 42% with digital adoption at an all-time high of 50%.
"Looking ahead, we are encouraged by increased economic activity resulting from higher energy commodity prices and the eventual reversal of Covid-19 measures, albeit tempered by pressures inflationary and supply chain issues experienced globally and locally.
We remain committed to bringing value to our people, shareholders and customers and thank them for their loyalty, trust and confidence as we work towards a strong close for 2022," she added.
Scotiabank said total revenue including net interest income and other income was $1.4 billion for the period ending July 31, an increase of $133 million or 10%. compared to last year.
Net interest income for the period was $916 million, $12 million or 1% lower than the same period last year, due to a lower loan portfolio in 2021, as well as continued margin compression due to competitive pricing pressures. Core banking revenue continues to recover, driven by further revenue growth of $145 million or 39% to $520 million in 2022, as we note increased activity in the retail and commercial segments," said the press release again.
The group added that non-interest expense and operational efficiencies amid continued rising price inflation, managing the group's operational efficiencies remains a strategic priority.