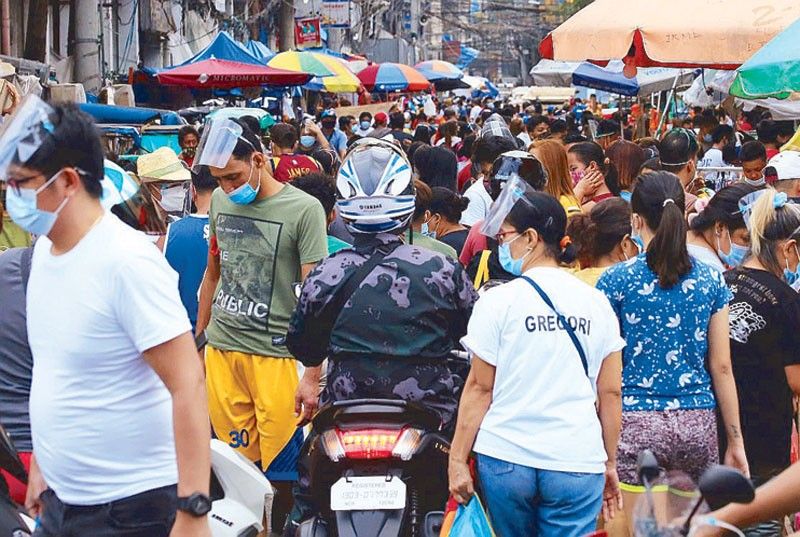 Fewer Filipinos expect income to fall – survey
In the middle of the pandemic
MANILA, Philippines — Fewer consumers expect their income to decline in the future due to the pandemic, according to a survey by news and information firm TransUnion.
A TransUnion Philippines Consumer Pulse study for the fourth quarter of 2021 showed that 46% of consumers expect their household income to decline due to the pandemic, down eight percentage points from the third quarter.
TransUnion said vaccinations are seen as a contributing factor to the growing optimistic economic outlook, with fully vaccinated households expecting less of a negative impact going forward.
The study, conducted November 1-8 last year, surveyed 1,089 adults nationwide to see the financial impact of COVID on consumers.
The study showed that 59% of respondents reported a drop in income due to the pandemic in the fourth quarter, compared to 64% who saw a drop in income in the previous quarter.
More than half or 52% of respondents also said they had reduced their spending in the past three months.
About 46% of respondents said they expected to miss at least one of their outstanding bills and loans in their entirety.
Personal loans (37%), mortgages and home loans (33%) and credit cards (27%) emerged as the main bills and loans that consumers would not be able to pay.
In terms of ongoing bill payment or loan projects, 45% said they would make partial payments and 42% would use their savings.
More than half of respondents, 52%, believe access to credit is important to achieving their financial goals, but only 35% said they have sufficient access to credit.
The study showed that 44% of respondents intend to apply for credit this year.
More than 93% said they thought credit monitoring was important, with 69% monitoring it at least once a month.
When it comes to shopping behavior, 53% said the number of online transactions they would make would stay the same or increase a bit.
Digital fraud remains a concern, however, with 95% of consumers saying they are worried about being victimized during the 2021 holiday season.
Half of respondents said they had been the target of a digital fraud attempt in the past three months, with Millennials and Gen X being the most targeted at 54% and 52%, respectively.
The most common fraud schemes targeting consumers are phishing (44%) and scams from third-party sellers on legitimate online retail sites (39%) among the demographic groups surveyed.
"From financial health to disruptions in daily life, the lives of millions of Filipinos have dramatically changed and continue to change due to COVID-19," said TransUnion Philippines President and CEO Pia Arellano.
"As an ongoing study, TransUnion Philippines is constantly striving to develop a comprehensive understanding of the financial impacts of the pandemic as well as leverage the information to better inform consumers, businesses and other stakeholder decisions as that the pandemic continues to impact our daily lives," she said.